Original RGS Drawing, Courtesy of the Colorado Railroad Museum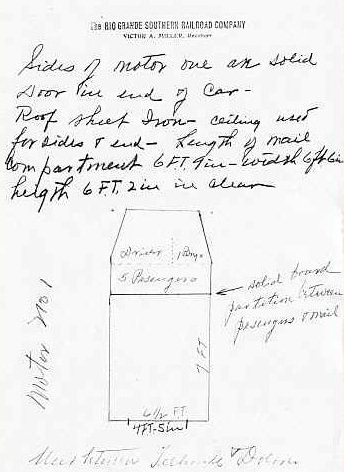 Motor No. 1 as built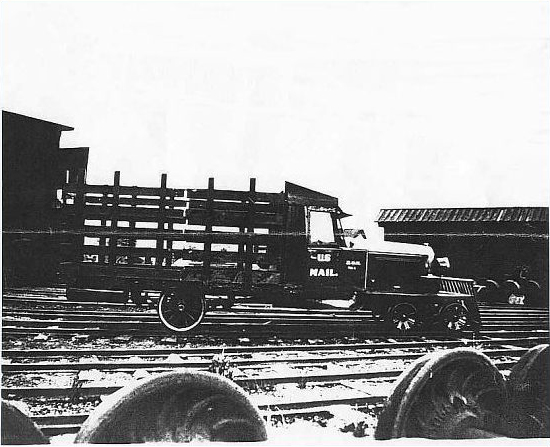 Motor No. 1 as built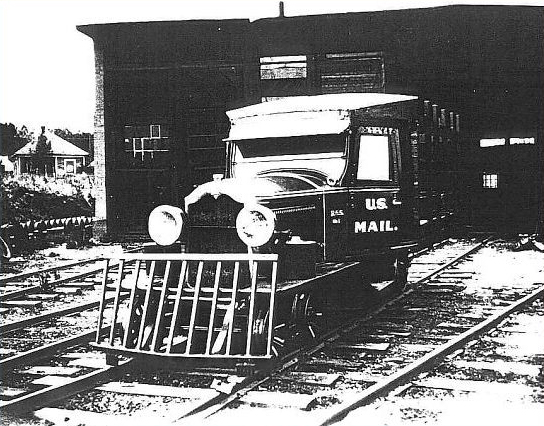 Motor No. 1 as built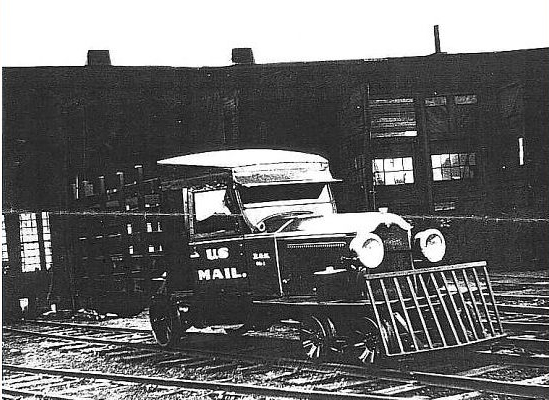 Motor No. 1 at the Ridgway Depot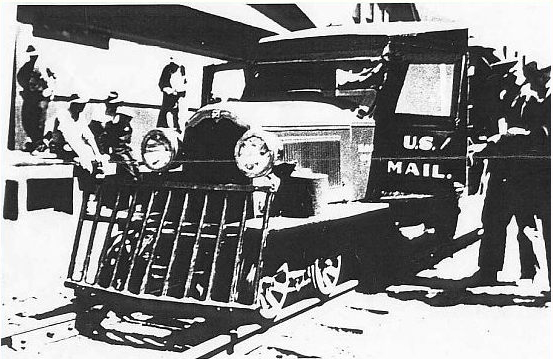 A later configuration. Note steel wheels, flanger, plow and cargo box. Where is this location? Shirley Dennison Collection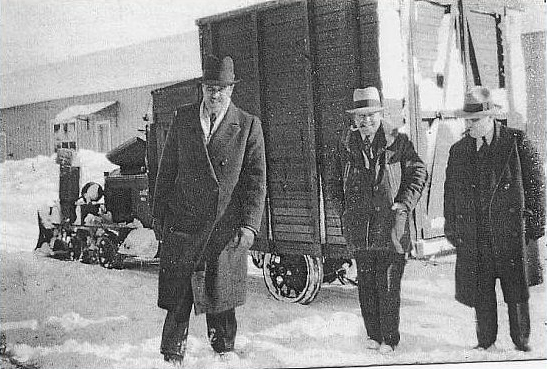 On the 69th anniversary of the original outshopping on 6/1/31, Motor No 1 LIVES AGAIN.
On 6/11/00 we moved No. 1 to Ridgway. This is the first time in 47 years that Ridgway has had a Galloping Goose. It was welcomed to town with a police and fire department escort!!
On 7/22-23 2000 we ran No.1 at the CRRM in Golden for 50 miles.
Motor #1 ran with Motor #5 and the Eureka and Palisades #4 at Silverton for Railfest 2000. A trouble free run!! - 8/23/00
In the fall of 2001 Motor #1 also ran at Railfest in Durango and on The Cumbress and Toltec Railroad.
In the intervening years Motor No. 1 has run on the Durango and Silverton Narrow Gauge Railroad as well as the Cumbres and Toltec Scenic Railroad.
In 2009 Motor No. 1 joined four other geese for a Mother's Day Goosefest at the Colordo Railroad Museum (see photo below).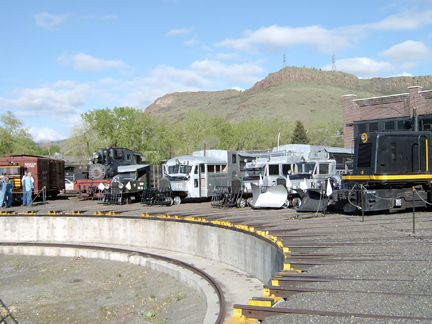 The Buick as Karl found it in a Montana field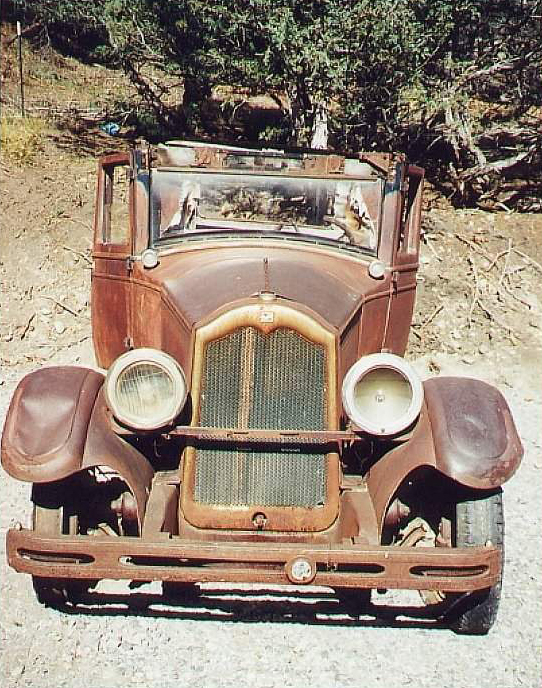 The frame is stripped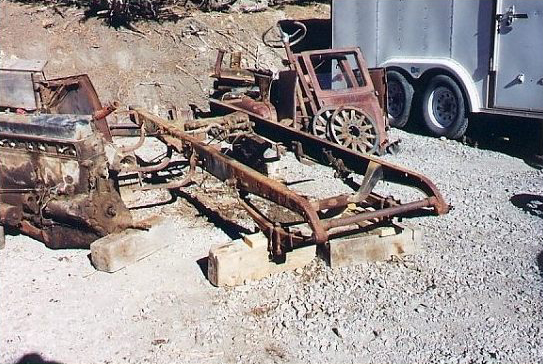 On 6/11/00 we moved No. 1 to Ridgway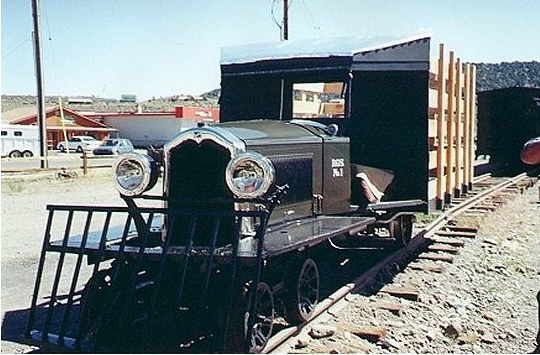 Motor No. 1 in the Durango yard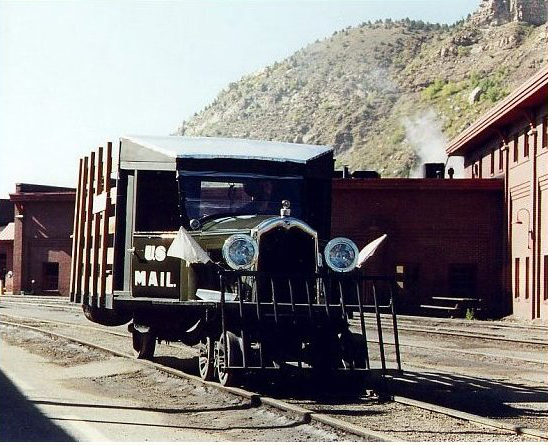 Motor No. 1 underway in Silverton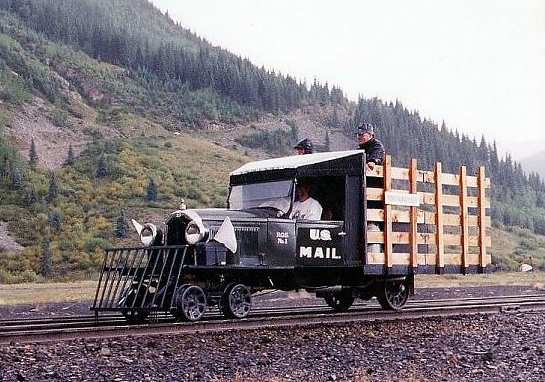 Motor No. 1 in Silverton, Railfest 2000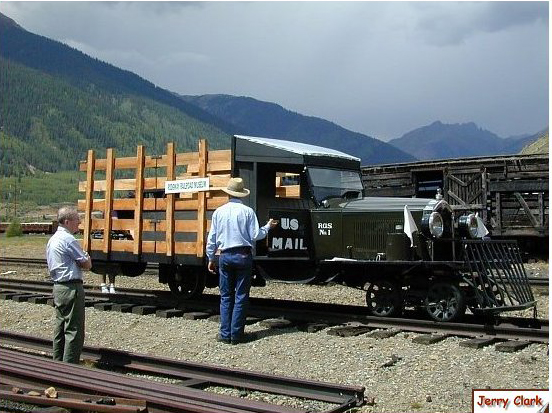 Railfest 2000 on the Durango & Silverton